Veterinary Laboratory & Diagnostics in Rock Hill
Advanced Diagnostic Imaging
The in-house diagnostic tests and tools used by our knowledgeable veterinarians and board-certified specialists at Carolina Veterinary Specialists in Rock Hill help us accurately diagnose your pet's medical conditions and tailor treatment to their needs. 
Diagnosis & Treatment Planning
In diagnostic imaging, electromagnetic radiation and other technologies are used to create exceptionally detailed images of your pet's internal systems. 
At Carolina Veterinary Specialists in Rock Hill, our diagnostic state-of-the-art tools help provide a proper diagnosis of your pet's medical issues.
When your pet is sick, time is critical - and waiting is stressful for both of you. Our diagnostic capabilities help us provide more timely treatment options, and we'll be sure to share information with your primary care veterinarian in the most efficient manner. We also accept referrals for outpatient ultrasounds.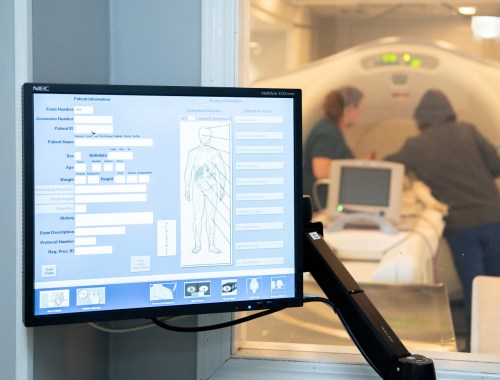 In-House Lab & Pharmacy
We complete tests and receive results quickly with our in-house laboratory, allowing us to diagnose your pet's condition and begin treatment as soon as possible. A range of medications and prescription diets are available at our -n-house pharmacy, giving us immediate access to any medications your pet may require while they are at our hospital.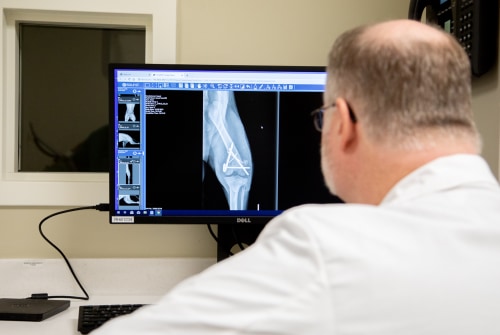 Our Diagnostic Services
The advanced diagnostics at Carolina Veterinary Specialists in Rock Hill include a CT scanner, ultrasound, and digital radiography.
Using these tools, our veterinarians and specialists provide an accurate diagnosis of your pet's medical conditions.
Radiography (Digital X-Rays)

Also known as a digital x-ray, a radiograph is a kind of photograph that examines the inside of your pet's body and reveals data that may not be visible from the outside.

Radiography is a non-invasive, safe, and painless procedure that involves using minimal doses of radiation. Because radiation levels required to do radiography are very low, even pregnant females and puppies, kittens, and other very young pets can tolerate radiography. 

We use radiographs to assess organs and bones, and diagnose conditions including chronic arthritis, bladder stones, broken bones, and some tumors. 

Ultrasound

With ultrasound imaging, we expose specific parts of the body to high-frequency sound waves to generate images of the body's internal structures. 

Ultrasound images are taken in real-time and reveal the movement and structure of the body's internal organs, as well as blood moving through blood vessels.

CT scan (Computed Tomography)

Our non-invasive, advanced CT scanner helps our specialists examine your pet's internal anatomy by creating extremely detailed cross-sectional images. 

This diagnostic machine is commonly used for diagnosing and detecting diseases early, planning surgery, and treating cancer.