Your Pet is Our Priority
At Carolina Veterinary Specialists in Rock Hill, we provide the high standard of veterinary care that you and your pet deserve.
We're Your Emergency / Urgent Veterinary Care & Specialty Animal Hospital in Rock Hill, SC
You can trust the compassionate, knowledgeable team at Carolina Veterinary Specialists in Rock Hill to provide your pet with quality care.
Our board-certified veterinary specialists offer referral services during weekday hours. We also have emergency/urgent veterinarians on staff only open nights and weekends to provide comprehensive emergency / urgent care for your pet if your primary care veterinarian is unavailable. 
"The staff and doctors here are so nice and caring and super knowledgeable. I know my girl got the best care possible here and would highly recommend them to anyone needing care for their fur baby."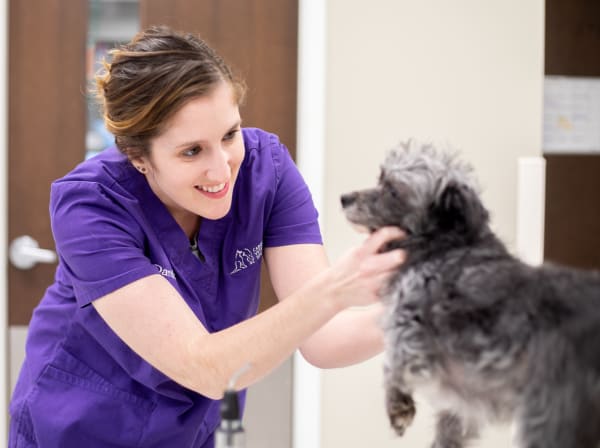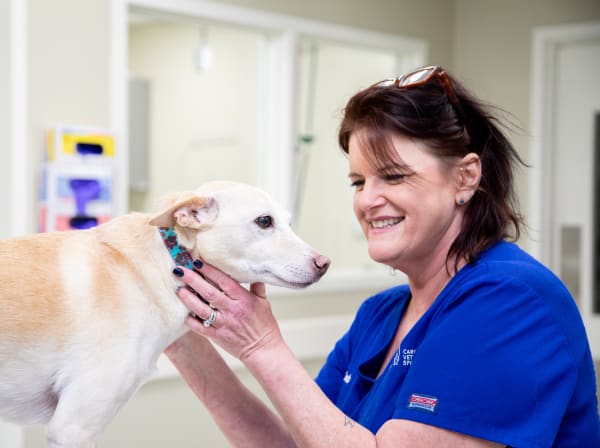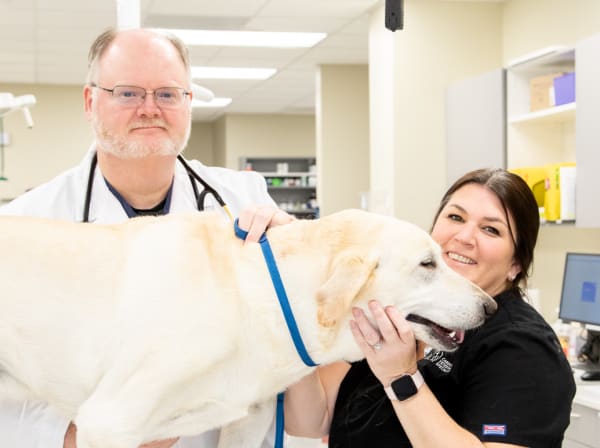 Board-Certified Specialists Offering Advanced Veterinary Care
From veterinary medicine to surgery, our team is comprised of highly qualified board-certified veterinary specialists.
We collaborate with your primary care veterinarian to offer therapies for the most challenging medical conditions. With an emphasis on service and quality, we provide the most professional veterinary care possible.
Emergency / Urgent Care
Our emergency / urgent services are an extension of the care provided by your primary care veterinarian. Late nights, weekends, holidays, or any time that you are unable to reach your family veterinarian, we're here for you and your pet.
Address & Hours
Carolina Veterinary Specialists in Rock Hill proudly serves patients in the South Carolina area.
Hospital Hours
Emergency / Urgent Services
If you have an emergency, we are open every day (6 a.m. - 6 p.m.) and select nights (hours vary).
Please call ahead if you're coming in after 6 p.m.
Weekday Specialty Services
Our specialists offer services Monday - Thursday from 8 a.m. - 5 p.m.
Carolina Veterinary Specialists in Rock Hill